WELCOME TO RIDETEK MOTORCYCLE TRAINING ACADEMY -MELBOURNE VICTORIA
Feel free to browse our GOOGLE REVIEWS.
Read what others think about our service and courses

I originally gained my Victorian Motorcycle Learner Permit with Ride-Tek. From that experience I booked in to do my full Licence & Assessment due to their service and wonderful instructors.
JENNY – Melbourne


Best Course Ever!! Patient & comprehensive instruction by clearly experienced trainers took me from having never ridden a motorbike to confidently passing my Learners Permit in just 2days!!
DAMIEN – Pakenham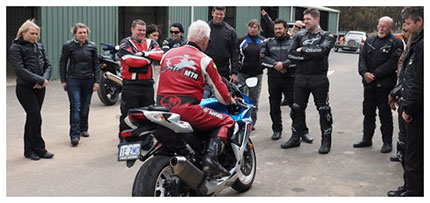 At Ride-Tek MTA our job is to make sure you meet the skills and the legal requirements to obtain your Victorian Motorcycle Learners Permit or your Licence Assessment, and to ensure that you can ride safely.
We operate VicRoad accredited motorcycle learner courses seven days a week catering for every level of experience. We are conveniently located at Princes Highway, Sandown Race Track, close to Melbourne & Dandenong.
Our new training Range is located at West Sunshine.
Training Centre at West Sunshine in addition to Sandown, Melbourne

We are confident our training methods and our instructor skill levels will teach you how to ride properly, NOT simply how to pass the test.
If you have any queries regarding the Learner Permit Course or the motorcycle Licence Assessment ring the office or send an email. If you wish to book for the Learners, The Check Ride, or the Assessment click on the online booking tab,  on the menu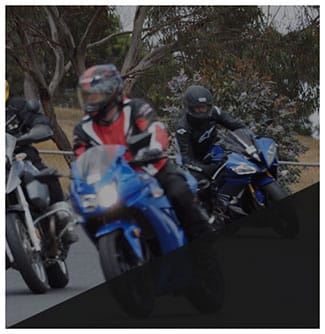 Returning
Rider Course
1300-788-382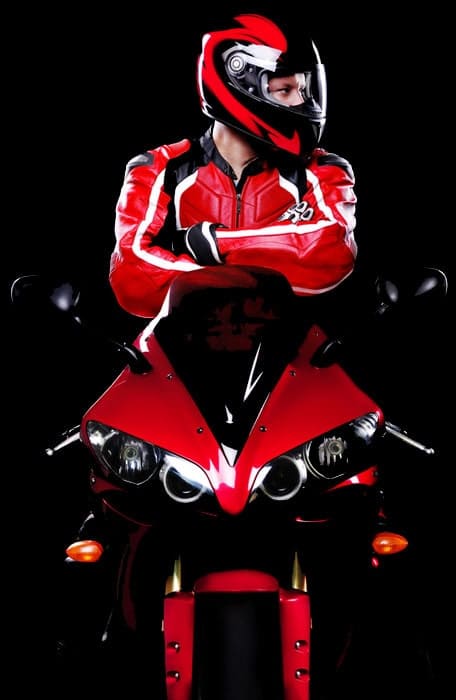 WHY
RIDETEK MOTORCYCLE TRAINING?

The FUN!
There will be plenty of laughs along the way. We ensure your Motorcycle riding experience is not only as safe as we can make it, but IT'S ALSO FUN!!! No Better time than now to Book online for your Motorcycle Learner's Permit

The convenience
Ride-Tek Motorcycle Training Academy trains motorcyclists 7 days a week. We train 7 Days a Week and located close to Melbourne & Dandenong. There is even a discount for Mid Week Training. Located at Sunshine West in addition to Sandown Park, Melbourne Don't hesitate to ask any questions regarding the motorbike learners test We are here to assist.

The Value
Our prices are competitive in the motorcycle training industry. We deliver uncompromising quality at very affordable prices. Whether it is training for your Learners Motorcycle Test - Learners Permit, Check Ride or Licence Assessment. Our reputation is well know, just read our Google Reviews to get a good idea of what our students think of RideTek.

The quality of training
Our experienced trainers will ensure that you safely enjoy the ride and come back with a smile on your face. Our Trainers love what they do. Our Trainers are passionate about sharing their experience and knowledge of motorcycling.
MOTORCYCLE
Courses Available


or Fill in the details below to book in
Motorcycle Learner Permit & Motorcycle Licence Training & Assessment
Ride-Tek has been training Victorian Motorcyclists for over 25 years and is one of the most respected names in the business.
Our team of experienced motorcycle trainers don't just want you to get your motorcycle licence, they truly care about your safety. The Founder of Ridetek, Mel Baker, was a regular on the race track and motorcycles and rider safety was his lifelong passion.
RideTek has been training motorcyclists for Victorian Learners Permit, and preparing riders for their Motorcycle Licence Assessment, for well over 25 years.
Motorcycle Learners Permit – This is our flagship beginners course. The Motorcycle Learners Permit Course is held over 2 days and is 15 hours in length. This intensive 2 day course covers every safety aspect relevant for novice riders, from the basic control skills, to the point where the students skill level will be safe for "real world" road riding. There are times in the class room for learning theory, then you are out on the range, riding and putting theory into practice.
The training and testing consists of various exercises on our training range in addition to on the road.
Our aim is to have you confidently riding once you get your licence.
Ride-Tek puts you in the best position to gain the skills and knowledge for you to gain your Motorcycle Learners Permit and to gain to be successful in your Motorcycle Licence Assessment.
Check Ride – Is now mandatory. This is an opportunity for learner permit holders to obtain additional Motorcycle Licence Training. The Check Ride needs to be taken at least 1 calendar month before obtaining your motorcycle licence.

The Check Ride is a wonderful opportunity for you to perform a skills check and receive feedback to see if you are ready for the Licence Assessment.
Learner Refresher Course – For holders of a motorcycle learner permit, but have not had sufficient opportunity to further develop their practical riding skills since obtaining their permit. This refresher course is done in a class setting . Your time spent is spent working on improving your riding skills to suit your requirements.  We want you to be confident when you are riding!
Returning Rider Course – Catering for the Rider who has taken a break for various reasons, or would simply like to brush up on their skills. whether you are wishing to get back into motorcycling for commuting, touring or heading out for a day on a Cruiser.
It is wise to brush up on the basics or to refresh your old skills. Also Heavy cruisers are more popular than ever and require a different skill set to the lighter bikes. We can help you get back into motorcycling with your heavy cruiser with the right mindset and skills to match so you safely enjoy your return to motorcycling. The Best way to assess your skill level would be sign up for the "Check Ride"
Ride-Tek: Your "One-Stop-Shop" in Motorcycle Training
Ride-Tek was established on a passion to create and deliver a motorcycle licence training business which rapidly became the "One-Stop-Shop" in Motorcycle Training in Victoria. Nearly 25 years later, the passion is maintained with a team of highly experienced trainers of both women and men. The quality of our trainers and the comprehensive range of courses on offer has created an enviable reputation in the industry.
The Ride-Tek team are professional riders, dedicated to helping other motorcyclists in developing their skills to become the safest road-riders they can possibly be. We look forward to seeing you at Ride-Tek and remember "Your Safety Is Our Business".
Ride-Tek now has 2 locations at the Sandown Racetrack, at Gate 16 591-659 Princes Hwy, Springvale, Melbourne, Victoria, Close to Melbourne and just 5 minutes from Dandenong 
The Sunshine location is located at 74 Boundary Road, Sunshine West, Victoria. Once again a very convenient location, serving the West of Melbourne
Victoria's Premier Learner Training & Motorcycle Licence Assessment. Experience does Matter.