The VicRoads Motorcycle Graduated Licensing System (M-GLS) is now in place. The Graduated Licensing System was introduced to expose new riders with a higher level of training particularly in gaining more exposure for real on-road riding.
With the M-GLS, now in place the learner rider must complete a standardised compulsory 2 Day Learner Permit course.
GLS learner permit course was created to improve upon the on basic skills in motorcycle control. The emphasis is skills such as decision making and rider awareness.
The Victorian Motorcycle Handbook is 92 pages in length.  We have saved the handbook in  3 separate files for easier download.
Safety rules
You have to be thorough with the safety rules and regulations of the state, and be able to control and balance the motorcycle before you are able to apply for a learner permit in Victoria. Once you hold the learner permit for three months, you are eligible to apply for a permanent motorcycle licence in Victoria.
VicRoads or Victoria Road Corporation is the statutory authority responsible for issuing learner permits as well as motorbike licences to all citizens in the state. There is a written and a practical test before you are able to obtain the learner permit. You must be over 18 years of age, and be a citizen of Victoria to be eligible to obtain a motorbike licence in Victoria.
The Victorian Rider Handbook is the authority on all rules and regulations in the state. This is a book that can be purchased from all customer service centres of VicRoads or any of its accredited agents. This book should be thoroughly memorized if you plan to obtain a motorcycle learners permit in Victoria.
An eligible candidate must pass the knowledge test and eyesight test before obtaining the licence. There is a learner permit skill assessment as well as a learner permit road law knowledge test to be completed before obtaining the learner permit.
Here are the main conditions that should be fulfilled to obtain a motorbike licence in Victoria.
Must be over 18 years of age
Must be a resident of Victoria
Should hold a current Australian motorcycle learner permit for three months prior to applying for the licence.
OR
Should have held a motorcycle licence issued in New Zealand or any other country within the past five years.
You must pass the following tests to obtain the motorbike licence.
The eyesight test
The hazard perception test. This is not required for those who have a driving licence.
Motorbike licence skills assessment – a practical motorbike ride.
Once you complete the above tests, you must follow the below advice to obtain the motorbike licence.
Prepare to take the motorbike licence skills assessment and for this you need to study the Victorian Rider Handbook.
Book an appointment for your motorcycle skills assessment and training. This is conducted by accredited trainers and service providers. Call Ride-Tek so you can arrange a suitable time be trained and assessed by an  accredited trainers to get an appointment.
You need to bring your learner permit card as evidence of identity. If you cannot produce it, bring a valid document to prove your identity. Also, bring the completed licence application form.
Once all the above steps are completed, you can obtain your riding licence from VicRoads.
Accredited training and testing providers
There are many VicRoads accredited trainers and test providers in Victoria. These agencies offer comprehensive training to prepare students for their riding licence test from VicRoads. Ride-Tek MTA is one of the best rider training schools in Victoria. They are accredited by VicRoads to train students so they can obtain their rider licenses. They don't just train you to obtain the licence from VicRoads, but to ride safely for life. The training school has a good reputation in Victoria for producing some of the best riders in the region.
Mel Baker, the owner of the academy, is an avid motorcycle rider himself. He owns a Motorcycling Australia Coaching licence too. The instructors of the Ride-Tek academy hold more than 65 years of combined experience in the field of motorcycle riding. They have all been adventurous motorcyclists throughout their lives. Even a complete novice can become a pro if he or she joins the Ride-Tek MTA motorcycle riding academy.
Courses are provided seven days a week for all experience levels. They insist on riding safely, and they are very strict on safety procedures during riding.
The aforementioned information provides a comprehensive overview of securing a Victoria motorbike licence.
For Ridetek's other courses in Motorcycle Licence Training go to Home Page. For details or to make a booking simply call now or send us an email

WHY RIDETEK MTA?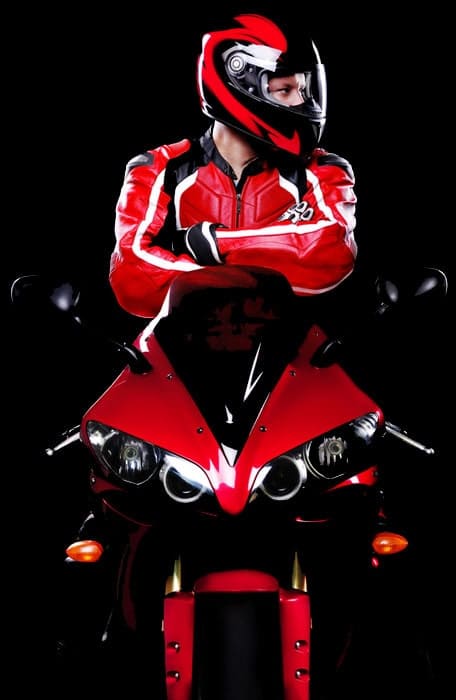 The FUN!

- There will be plenty of laughs along the way to that your Motorcycle riding experience is not only as safe as we can make it but IT'S ALSO FUN!!!
The convenience

- At Ride-Tek MTA we fit into your frame of work, we will train you at a time convenient to you, including weekends.
The Value

- Our prices are the most competitive in the motorcycle training industry. We deliver uncompromising quality at very affordable prices
The quality of training

- our experienced trainers will ensure that you safely enjoy the ride and come back with a smile on your face. You may even come back for some more Advanced Motorcycle Training
Summary
Reviewer
Review Date
Reviewed Item
Ride-Tek Motorcycle Licence Training classes constantly receive 5 Star rating due to the experience and quality of our trainers
Author Rating